WHAT'S ON – NOVEMBER
MONDAY
7-11pm : Open Mic Night – Stevie Palmer
11pm – 3am : Piano Entertainer – Robin Mather
TUESDAY
10pm – 2am : Piano Entertainer – Paul Crompton
WEDNESDAY
6-11pm : Piano Entertainer – Marc Mowbray
11pm – 3am : Piano Entertainer – Paul Crompton
THURSDAY
6-11pm : Piano Entertainer – Paul Crompton
11pm – 3am : Piano Entertainer – Marc Mowbray
FRIDAY
5pm – 8pm : Piano Enterainer – Jay Faichney
8-11pm : Piano Entertainer – Paul Crompton
11pm – 3am : Piano Entertainer – Marc Mowbray
SATURDAY
5pm – 8pm : Piano Enterainer – Jay Faichney
8-11pm : Piano Entertainer – Marc Mowbray
11pm – 3am : Piano Entertainer – Paul Crompton
SUNDAY
9pm – 3am : Piano Enterainer – Jay Faichney
Paul 'The English One' Crompton - Piano Entertainer
Exceptionally talented and a crowd favourite. Despite hailing from South of the border Paul Crompton is one of Edinburgh's most renowned Piano Entertainers. Having plied his trade for across the UK and Northern Europe for many years he is now back in his 'spiritual home'. Boasting an impressive repertoire Paul is able to turn his hand to any genre and style but really comes alive performing to a packed club and is always up for playing any requests.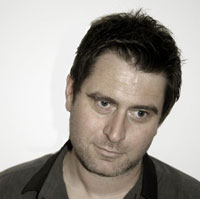 Marc 'The Piano Man' Mowbray - Piano Entertainer
Marc Mowbray is recognised as one of Europe's most versatile, engaging and in-demand piano entertainers. Born in the Scottish capital, Edinburgh, the 39-year-old's wide-ranging talents and interests have taken him to many different countries and artistic directions. A modest and natural collaborator – who also bestows wit, good looks and poise – Mowbray is constantly sought out for a far-ranging variety of musical engagements. Whether performing at his regular West End haunt (Edinburgh's premier piano bar, The Rat Pack), abroad (Marc Mowbray is no stranger to the piano bars of Norway, Switzerland and Holland), or on some of the UK's biggest live music stages (The Sage in Gateshead, The O2 in Glasgow, and The Picture House in Edinburgh) – Mowbray can accommodate your piano and vocal requirements in the smallest and largest of environments. A professional since leaving school, over the past 25 years, Mowbray has also performed at literally thousands of private parties, weddings, corporate events and countless other celebrations. Influenced by everyone from Ben Folds to Billy Joel, Marc Mowbray is also a talented guitarist, whose production and engineering skills is duly noted in local and national press. So, whether you need some cocktail music, fast-paced rock 'n' roll, standards, traditionals or future classics – Mowbray has it all in the bag.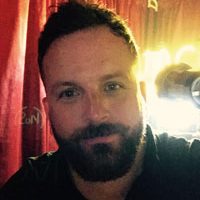 'Jiving' Jay Faichney - Piano Entertainer
Jay Faichney has been enjoying an active and busy performance calendar since turning professional in 1998. Jay's playing is impressive, passionate and soulful. Jay is a self-taught musician who started playing the piano at 14 years of age. He formed and played with several bands before focusing on his solo career. He has played professionally for over 18 years and has had successful residencies in some of the best and most famous venues in the world, including 2 years at the Gleneagles Hotel. Jay is currently playing in high profile and popular venues including The Rat Pack in Edinburgh. He is widely recognized for his dynamic and upbeat playing of cool, classic and counterparty material, with his roots firmly in the jazz/swing, soul and upbeat blues genres.
'Uncle' Robin Mather - Piano Enterainer
Robin Mather born and raised in Dundee started playing the piano at the grand old age of 3 years old coming from a musical family he was always destined for the stage. His very first contract was playing on P&O cruises and continued for 5 years after ship life he went on to be Musical Director for Butlins hotels after this venture Robin went on to play with various theatre tours and production shows backing some well-known artistes. Robin decided after living in Brighton for 20 years to move back to Scotland to join a band that played The Matthew street festival every year and backed many well-known artistes including Denny Laine (Wings). Robin decided after playing with various wedding bands he wanted to take his own path and play solo. Robin has continued to play many of Scotland's most popular piano bars and loves entertaining any crowd. Robin is a human jukebox; you name any song (almost) and he can play it! Robin is excited to be part of THE best piano bar in Scotland, "The Ratpack".
Stevie Palmer - Singer/Songwriter/Guitarist
Stevie Palmer is one of Scotland's Leading singer/songwriters. His critically acclaimed debut album 'Heartprint Shadow', released in 2011 on the Greentrax label, received five star reviews in the national UK music press and national radio airplay across the UK on both BBC and commercial radio. Stevie has performed throughout the UK as a singer/songwriter, vocalist and session musician. His career highlights to date include sell out performances at the Glasgow Royal Concert Hall, Edinburgh's Queens Hall and Perth Concert Hall as part of a Greentrax all-star cast stage production, local and national song writing awards, critical acclaim for his above-mentioned debut album and co-writing credits on a number of tracks released by international dance music artist Chris Jones, one of which, 'Vital Signs' reached Number 1 in the Lebanese Radio 1 Chart in 2013. Another of these co-writes 'Running Out of Time' was performed by Chris at the foot of the Great Pyramids in Egypt as part of an international dance music festival in 2015. Stevie continues to write, record and perform professionally from his base in Edinburgh. You can catch him regularly at Badabing and the Rat pack where his set covers songs from the classic soul and Motown songbook through to classic rock, country and contemporary chart hits. Now and again he might even throw in one or two of his own songs.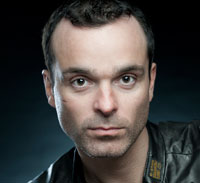 Gavin 'Peroni' Paul - Vocal Entertainer
A regular in The Rat Pack since 2011 Gavin has sung all over the UK at various venues and events. Born in Edinburgh he is a former pupil of the prestigious Fiona Duncan Jazz Vocal workshop, working with names such as Sheila Jordan, Mark Murphy, Freddy King and many more. He is also a fully trained actor, working on stage and television – this helps as he doesn't play the piano!
'Cheese Master' Al James - Piano Entertainer
When the Ratpack opened its doors in 2005, Al James was, and still is, our first and longest running resident piano entertainer. Always in high demand, Al has played venues throughout the world including Switzerland, Norway, Holland, Germany and USA but lovingly refers to the Ratpack as his musical home. Whether it's classic tunes to a chilled out crowd or raising the roof with full on party anthems, Al loves nothing more than to engage with his crowd.